Welcome to "DIVYADRASHTI EYE CARE CENTRE"
Welcome to DIVYADRASHTI's advanced world of Ophthalmology. We look forward to your gracious esteemed preference at our Centre and in return, we assure you of our untiring efforts in providing latest and best EYE-CARE facilities. DIVYADRASHTI EYE CARE CENTRE is designed at par with the International eye care centres. It has the state of the art operation theatre, latest infrastructure & distinguished team of Doctors & Medical Staff. We are being the most sophisticated & amongst the first ISO 9001: 2000 recognized comprehensive eye care centre in the Western Suburb of Mumbai. Everyday we work harder to focus on our patient problems by providing the best treatment in every subspeciality of Ophthalmology. Complete care for our patient is on the forefront of our service list. The purpose of this website is to guide you about all the different arena of the Ophthalmic Services. Also you can easily know about few of the eye related problems and get to know about the latest techniques practiced world wide to treat the problems.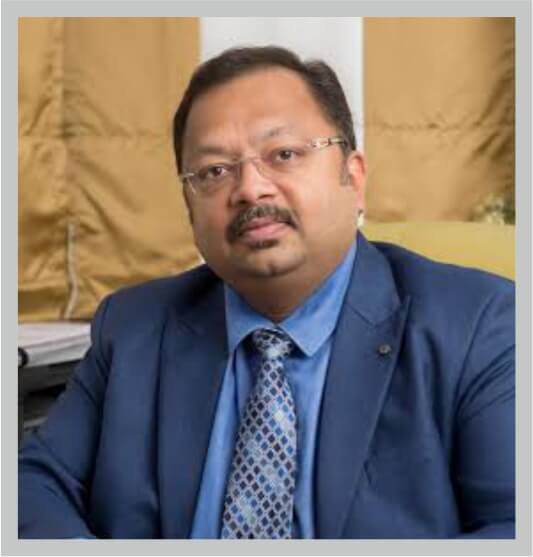 M.S. (Ophth.)
Chief Consultant & Medical Director
DIVYADRASHTI EYE CARE CENTRE
With the imagination of making the world to be a most beautiful place for those who cannot take advantage of their power of vision, a concept of providing all Ophthalmological subspecialties for diagnosis & treatment under one roof was started by one of the upcoming ophthalmologist Dr. Nimesh P. Mehta, M.S. (Ophth.). It was 28th January 2001, when this concept turned into reality in the form of a comprehensive Eye Care Centre named "DIVYADRASHTI EYE CARE CENTRE" at Borivali (West), in the metropolitan city of Mumbai, India.
DIVYADRASHTI houses all modern & technologically advanced facilities to take care of the eye patients & provides services in all the different sections like Cataract, Glaucoma, Squint, Retina, Oculoplastics, Paediatric Ophthalmology, Cornea, Contact Lenses, Neuro-Ophthalmology, Sonography, Retinal Lasers and Refractive Surgery. Each subspeciality has the most advanced and sophisticated equipment's for accurate diagnosis and excellent treatment. All of the above are taken care of by a smart team of consultants & experienced nursing staff. Each speciality is taken care of by eminent ophthalmologists trained in that particular field. An efficient management group along with paramedics, optometrists, nurses, computer operators and a friendly reception staff supports them. Within the hospital, collection of hundreds of eye related Books, Journals & Media sources are available on varied subjects.
Institute's clinical faculty treats needy individual of all ages, ranges from children to senior citizen. Dr. Nimesh Mehta, is one of the most distinguished ophthalmologists in Mumbai, who is pioneered in Cataract Surgery & Refractive Surgery and the Chief Consultant & Medical Director of DIVYADRASHTI EYE CARE CENTRE.
"We Promise for the Brighter vision"
" To see light, we need sight, At "DIVYADRASHTI" we make it right."